We're Here To Simplify Storytelling For You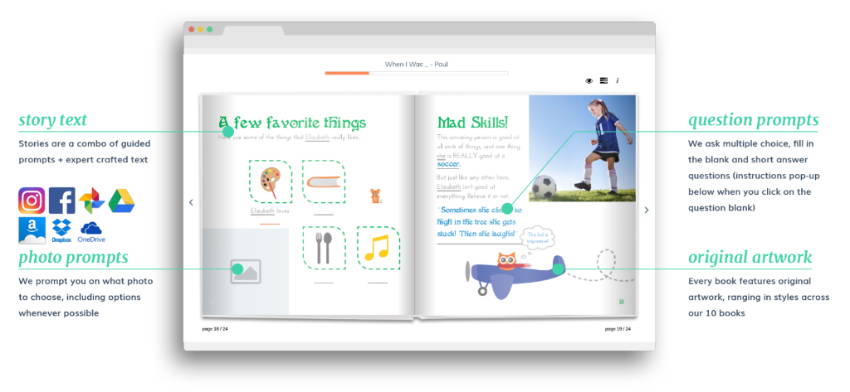 You won't have to worry about not having time to do this or about not being tech savvy. We've invented a new class of memory-keeping and storytelling by blending photo books and storybooks. It only takes 15-20 minutes to create one and you can simply upload photos from Instagram, Facebook, and more.
Our storieBuilder system guides you through a simple survey of questions and photo prompts to personalize your book. Complete the survey and you're all set! We'll print the book within 3-5 days and ships it for free to your door. Sounds super easy, right?
The book you build is all heart and no headache.