Thick archival quality paper, free shipping
Your toddler's steps may be slow, but their brain is racing to learn as much as they can. When We Think of Color teaches children about their family and about color, all at the same time. 
01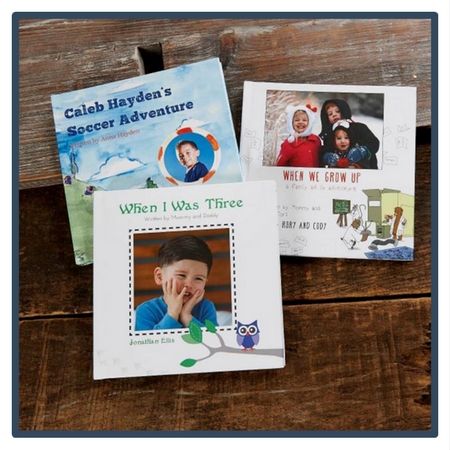 SELECT ONE OF OUR 10 STORIES
Choose by your child's age or select a book for the whole family that has multiple children included in the book (e.g., When I Grow Up or A Christmas Surprise)
02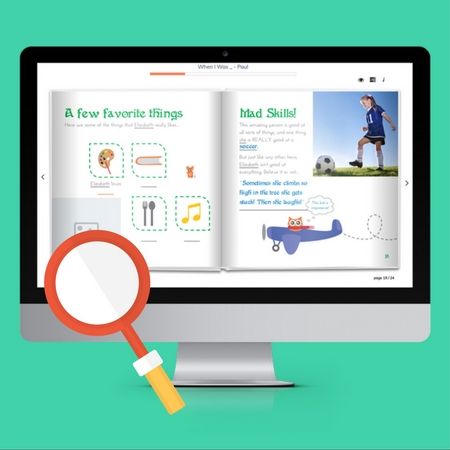 BUILD IN LIVE PREVIEW
We guide you through a series of prompts in our Live Preview to complete the book in as little as 15-20 minutes.  Questions vary by book, but always include details of the child's life, personality and memories as part of the story.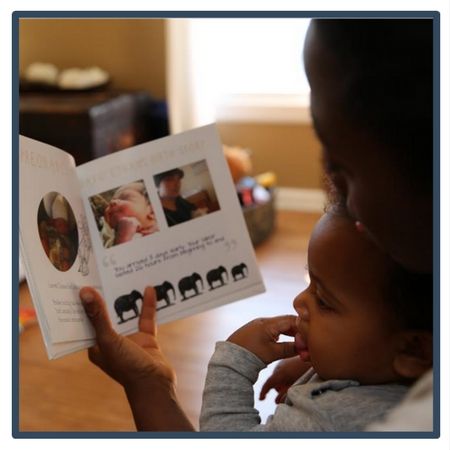 BOOK PRINTS & SHIPS
Our printer prints the book within 3-5 days and ships it for free to your door. From finding hidden elements to giggling over characters' antics, your child will love the fun, colorful artwork in their book.
Making a book takes minutes, but the benefits last a lifetime
A close-up of our Live Preview.